Barther Metal Open Air
Hello and welcome!
A cult here in the north since 1999 – the meanwhile legendary metal open air in Barth. The BMOA is one of the most beautiful underground festivals with international artists and an international audience in a unique location: The open-air stage Barth.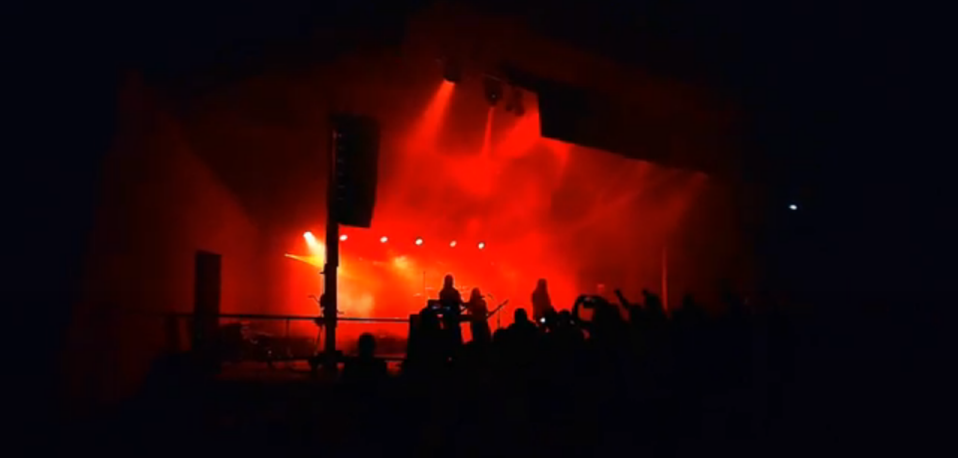 There are quite a few forest stages in Germany – but only two of them are (still?) presented in the style of an antique amphitheater: The huge forest stage at the Berlin Olympic Stadium – and this small open-air stage in Barth, which we all have grown fond of.
At least that was the case until May 2023 – the Barth open-air theater is getting old and has now been demolished due to its condition. But an open air is not possible without an open air location. So the future of the BMOA is in the stars. Will the open-air stage in Barth be rebuilt? If so, we'd love to celebrate more BMOAs with you – if not, then that's over …
---
The "Vinetastadt" Barth, a small, quiet, sleepy place on the Bodden coast, not far from the Baltic Sea – ruled by harmless pensioners, inhabited by peaceful seniors – you might think. In truth, however, investors are cementing the entire region around the national park "Vorpommersche Boddenlandschaft" (Western Pomeranian lagoon landscape) as if to eclipse Sylt as a tourist hotspot… In the summer, the area teems with tourists, so it's hard to put one foot in front of the other …
One might think that the whole region is occupied by tourists. The whole region? No! An open-air stage populated by indomitable metalheads doesn't stop resisting the (non-metallic) invader. 😉
In other words: For a short time things were different in the summers – until 2023. Without stress, hectic, dollar and euro signs in the eyes. Sure, the BMOA-Team has to – and one or the other Deutschmark 😉 goes from hand to hand. But you can tell that commerce is not the priority. It's cozier. family. Okay, a little louder too. The only thing that counts is the music that connects us all. Everything else, the rest of the world, just stays outside. And that's why Barth has been the home of hundreds of fans of hard, dark sounds for years, usually on a weekend in August … Then the BMOA brotherhood rules here – and you can dangle your heads and hairs (headbanging basic position 😉 ) and your souls, too.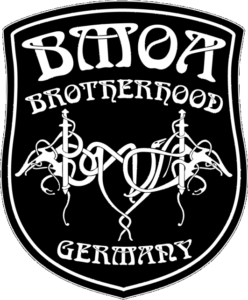 Let's hope that this tradition will continue long after 2023. If that works, we'll see and, above all, hear each other here in Barth.
Kind regards
Your BMOA-Team